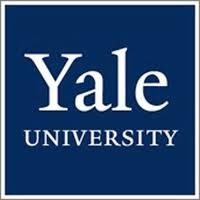 New Haven (Connecticut), 27/09/2013
Seize the Time at Yale University
ore 16:00: Whitney Humanities Center, 53 Wall St.
European directors and American social movements of the 1960s

Seize the time
by Antonello Branca
(1970, Digibeta)

Seize the time is a story of the Black Panther Party from an insider's perspective. Antonello Branca, a director who travelled in the United States to make documentaries for the Italian state television network, follows the militants of the party in their daily activities. Norman Jacobs, the only professional actor, moves between symbolic visions of imperialism, student demonstrations, national guard drills, and direct testimonies. The film's title is taken from a song by Elaine Brown, former chair of the BPP, who participated in the film.

Discussion post-screening with Elaine Brown (via Skype).


4 pm, Friday September 27th, Whitney Humanities Center.

Sponsored by Film Studies, Films at the Whitney and the Department of Italian.
----

Dvd+Book "Seize the Time"
(Afferra Il tempo) a film by Antonello Branca

A "cult" film of the 70s about the Black Panther movement, it was made in the United States following the work of the Black Panther Party from within.
The title was inspired by the homonymous song by Elaine Brown who participated in the film. Antonello Branca constructs a narrative framework skillfully bringing together the canons of fiction cinema and documentary cinema.
Only one professional actor, Norman Jacobs, who moves between pop-symbolic visions of imperialism to stars and stripes set against reality: area searches, student demonstrations, national guard drills, direct testimonies. An America where the black, and the "panthers" in particular, are assassinated in cold blood according to a precise repressive design.

In the book: original unpublished photographs and comments by Nobuko Miyamoto, Antonello Branca, Italo Moscati and Elaine Brown.

The Dvd also contains What's Happening?, an irreverent portrait of America of the 60s seen through the experiences of artists of the Beat Generation and Pop Art. The America of the Vietnam war, ploughed by contradictions and explosive social tensions but potentially saturated with expectations for the future. With: Andy Warhol, Allen Ginsberg, Roy Lichtenstein, Robert Rauschenberg, Gregory Corso, Fred Mogubgub, Marie Benois and Leon Kraushar.

"Kiwido is doing really beautiful things. Antonello Branca was a forerunner. A really beautiful Dvd accompanied by a precious book, a delightful edition!" Hollywood Party - Rai Radio 3

----
Seize the Time (Italy, 1973) 93 min.
When: Friday, September 27, 2013 4:00 PM
Where: Whitney Humanities Center (WALL53), Auditorium
53 Wall St., New Haven, CT 06511 (Location is wheelchair accessible)
Tags: film, screening
Description: European Directors and American Social Movements of the 1960s
Director: Antonello Branca
(Film Studies Program and Films at the Whitney supported by
the Barbakow Fund for Innovative Film Programs at Yale)
Open To: General Public
Admission: Free